Instructions
Xialla can be put on in a few seconds, so it's ready when you are.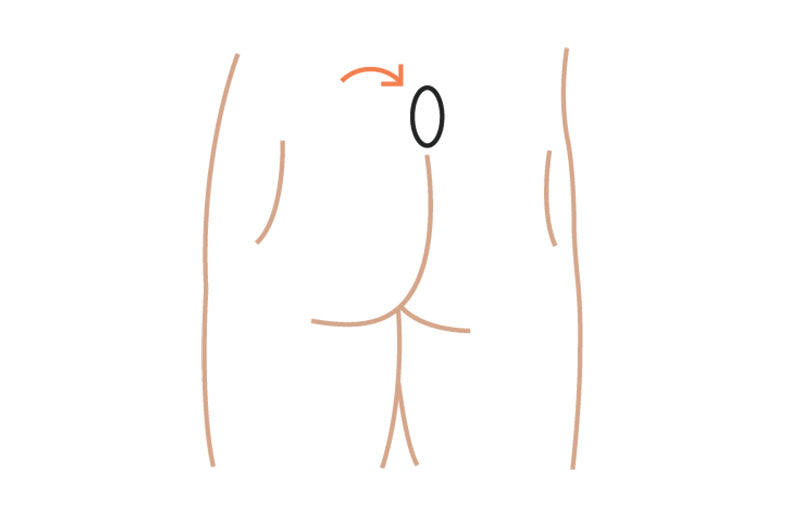 Stick the pad
Clean and dry your lower back. Remove the protective backing from an adhesive pad and stick it firmly just above your buttocks.

Place the ring
Place the ring around the base of your penis and let the loop and band hang in front of your scrotum. The ring can be placed on an erect or flaccid penis.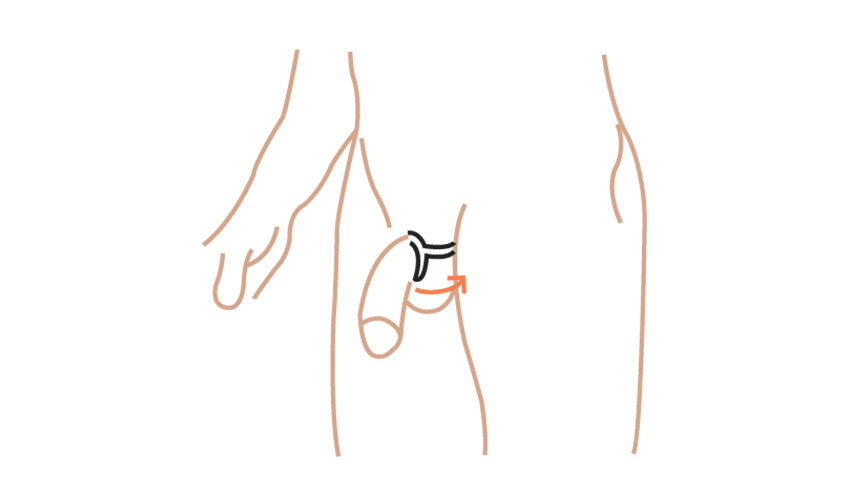 Stretch the loop
Stretch the loop up and around your scrotum so that the testicles and scrotum are inside the loop. Adjust the loop to fit comfortably above the testicles.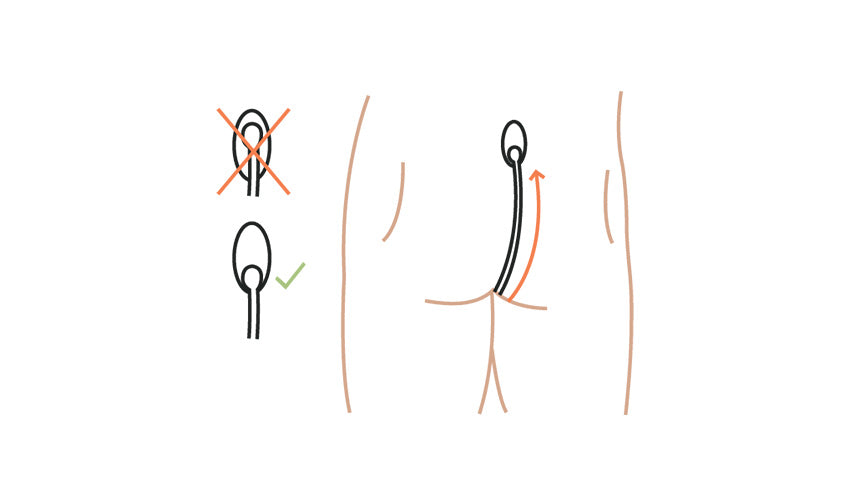 Attach the band
Pull the band back between your legs and attach the tab lock to the adhesive pad to lock Xialla in place. NOTE: To prevent the pad from pulling loose, attach at the bottom of the pad rather than at the top, per the illustration details.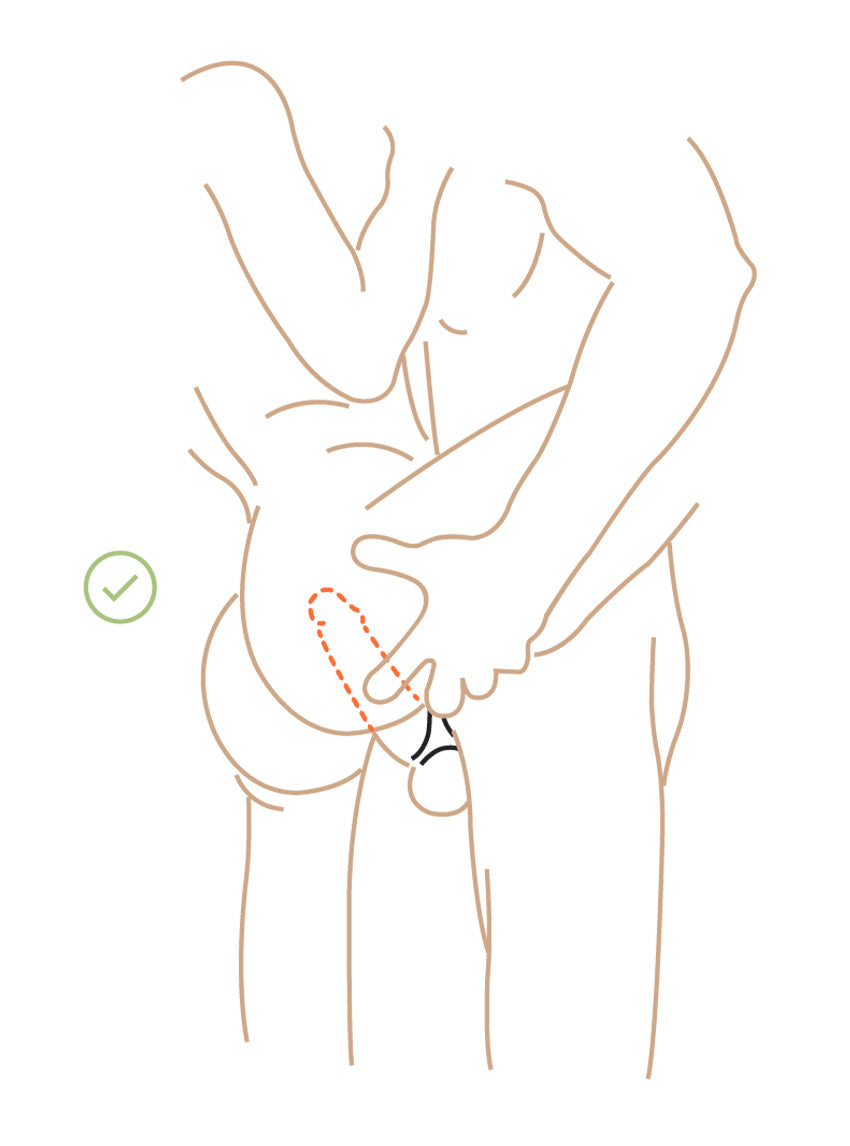 Have amazing sex!
Xialla helps you achieve a firm and long-lasting erection so that you and your partner can get back to amazing sex.